A farm holiday in the Grossarl Valley, Wandlehenhof in Salzburger Land
inviting apartments for
2 – 7 persons in Großarl, Salzburg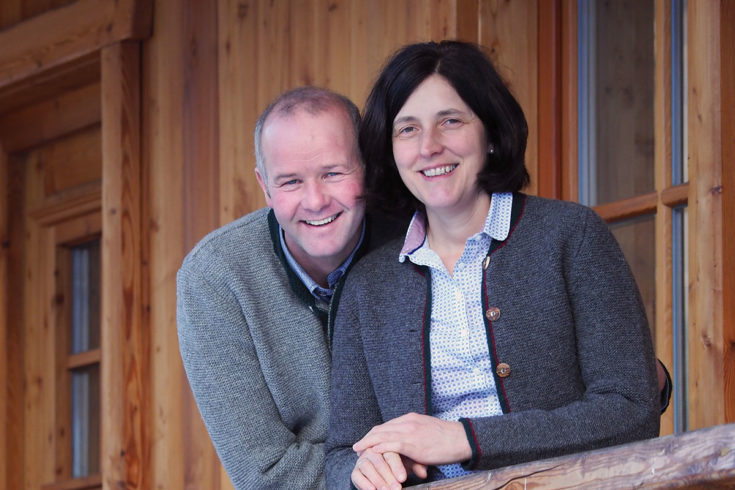 Here on the Wandlehenhof Farm everyday life is a little quieter, life in general a little more relaxed, your holiday more down-to-earth. Come and stay on our family-friendly farm above Grossarl and leave your daily routine down in the valley. Only pack what makes you happy and take lots of lovely experiences back home with you, which you're sure remember for a long time to come. Our 3 apartments in Grossarl sleep 2 – 7 persons and are lovingly furnished with local wood. The secluded location of our farm at an altitude of approx. 1,000 m, with no through traffic, ensures lots of peace and quiet and a wonderful view of the resort and the surrounding mountains. No matter, whether you wish to unwind, be active or just spend time with your family, you'll find plenty of possiblities right from the farm. Enjoy a great farm holiday here with us in the Grossarl Valley and come and see what traditional farm life is really like.
Edelweiss
Apartment
for 3 – 7 persons
Approx. 90 m²
3 bedrooms
Balcony
Almrose
Apartment
for 2 – 6 persons
Approx. 70 m²
2 bedrooms
2 balconies
Enzian
Apartment
for 2 – 6 persons
Approx. 50 m²
2 bedrooms
2 balconies
Large paradise for children on the farm
No cars for miles around, lots of space to play contentedly and there's an adventure waiting around every corner… the Wandlehenhof is ideal for your eventful family holiday. Bounce up high on the trampoline, whizz around on the go-kart, pick and eat berries from the blackcurrant bushes etc. - that's great fun! Our younger guests just love our farm and petting animals and it's really exciting accompanying the farmer and his wife into the milking shed or collecting your breakfast egg yourself.